Lukashenka, Putin Discuss Situation In Belarus
105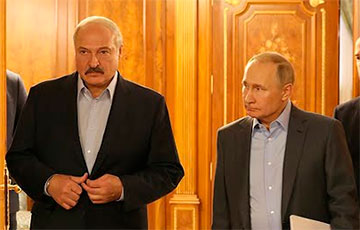 The dictator has uncovered himself.
Lukashenka held telephone talks with the head of the Kremlin Putin, BelTA agency reports.
They discussed the situation inside and around Belarus.
According to the Kremlin press-center, Lukashenka informed Putin about the situation in Belarus after the presidential election, RBC writes.
Also, Putin and Lukashenka discussed the return to Russia of 32 Russian citizens previously detained in Belarus, whom the Belarusian authorities called Wagner PMC militants. On this issue, "a positive assessment was given to the close interaction of the specialized departments."
Earlier on August 15, Lukashenka said at a meeting in Minsk that he intends to discuss with Putin the situation with protests in Belarus.
It is notable that on the eve of the so-called election Lukashenka tried in every possible way to promote the myth that he is a "defender of sovereignty" and opposes the Kremlin in Belarus. Today's call dispelled the last doubts someone might have had in this regard.