Actors of the Kupalauski Theater recorded a video message
23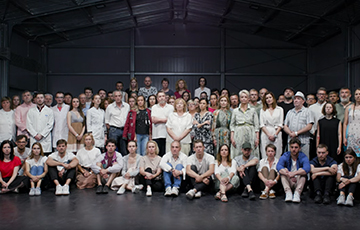 It is addressed to the authorities, security officials, and people.
Actors of the Yanka Kupala Theater in Minsk recorded a video message.
The actors say that they are in solidarity with the people and, like every Belarusian, they want changes.
Among them is the actor Pavel Harlanchuk-Yuzhakou, who himself was detained and released during the protests.