Kids From Pro-Lukashenka Rally: Lukashenka, Go Away!
26
21.08.2020, 18:11

114,974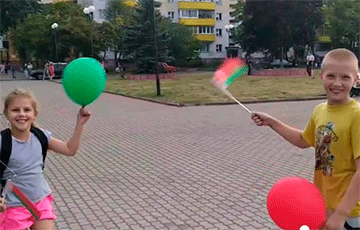 The children, driven to the rally in support of dictatorship, have clearly stated their stance.
Lukashenka forces the siloviki to drive in paddy wagons with the red-green flags, and is trying to coerce the "captured" budget employees to participate in demonstrations in his support. However, even those Belarusians who agree to participate in this red-green circus show demand the dictator should leave.
Today, even children asked the Cockroach to go away.