Video Blogger Mikalai Maslouski Detained In Minsk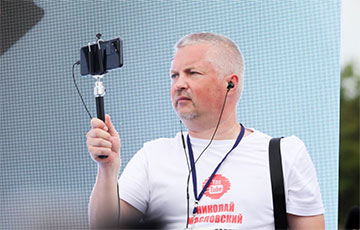 He was detained while streaming from the street.
Video blogger Mikalai Maslouski, a trustee of presidential candidate Sviatlana Tsikhanouskaya, was detained in Minsk, Radio Racyja reports.
Maslouski, who runs the "Belarus for Change" telegram page, was detained during a stream from the street, when he was going to talk to Minskers about photographing the filled in ballots at the upcoming presidential elections.
Unknown persons came up to Maslouski and told him to go with them.
According to the human rights activists, Maslouski is now in the capital detention center for offenders.