Colorful Photos From Sviatlana Tsikhanouskaya's Rally Of Thousands In Hrodna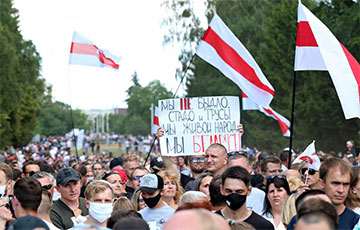 More than 15 thousand people came to Kalozhski Park.
Candidate for President of Belarus Sviatlana Tsikhanouskaya arrived in Hrodna on August 1 and made a speech with her team in Kalozhski Park. It was the largest political gathering in the city in recent years, hrodna.life writes.