Photo Fact: Thousands Of Lida Residents Came To Meet Sviatlana Tsikhanouskaya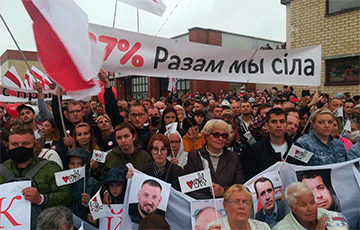 Striking pictures.
The united headquarters of presidential candidate Sviatlana Tsikhanouskaya held a rally in Lida. That was the third town visited by the joint headquarters in one day.
The Country for Life telegram channel has published striking photos from the meeting, which brought together thousands of Lida residents.