"People Are Sick Of You!": Zhirinovsky Was Severe Upon Lukashenka
87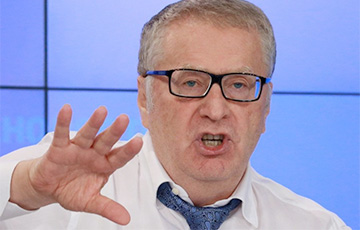 The Russian politician has criticized the Belarusian dictator.
Russian politician Vladimir Zhirinovsky was severe upon Lukashenka again. The video was published by the Tik Tok social network.
"26 years in power. Well, have you no shame, Aliaksandr? And what kind of shame can a state farm director have? People are fed up with your face, your manner of speaking, they are sick of you personally," - the LDPR chairman said.