Der Spiegel: Lukashenka Made Three Fatal Mistakes
31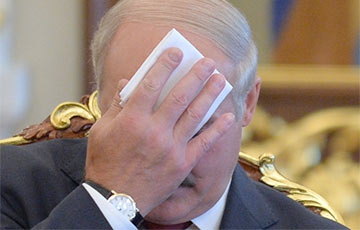 Belarus has woken up.
Impressive shots are now coming from Belarus. Thousands of people gather in regional cities, and dozens of thousands in Minsk to support the opposition presidential candidate Sviatlana Tsikhanouskaya and her two comrades-in-arms Maryja Kalesnikava and Veranika Tsapkala. According to human rights activists, about 70 thousand people gathered in the capital - in past years there have never been such large-scale demonstrations, writes journalist of the German edition Der Spiegel Christina Hebel (translation - inosmi.ru).
Before the presidential election on August 9, the country is talking about a breakthrough: "Belarus has woken up". This means that many, out of fear of trouble for many years, preferred to distance themselves from politics, and now they have decided to take to the streets, and they do not want to be silent anymore.
Lukashenka's mistakes
Something got out of control in Lukashenka's system. Probably also because he made several mistakes at once.
- Lukashenka did not take seriously the change in the people's moods. At the same time, we are talking not only about dissatisfaction with the current economic crisis, which only worsened after a long oil dispute with Russia and against the background of falling oil prices.
- Most of all, people are outraged by Lukashenka's attitude to the coronavirus pandemic. For a long time he denied the virus, talked about the "psychosis" around it. This week, he said that he himself overcame the coronavirus on his feet: this should mean that everything is not that bad. People feel left alone with the pandemic. They bring masks and raise money for health workers on their own. At the same time, there are officially more cases in Belarus than in Ukraine, where the population is four times higher than that of Belarus.
- Lukashenka underestimated women. He believed that the opposition no longer posed a danger to him, after he did not allow Viktar babaryka and Valer Tsapkala to go to the elections, and jailed blogger Siarhei Tsikhanouski in advance. However, his wife Sviatlana Tsikhanouskaya registered herself as an opposition candidate. Lukashenka made it clear what he thought about women in politics: "Our society is not mature enough to vote for a woman". Moreover, half of the Belarusian voters are women. About Tsikhanouskaya personally, he said: "Nobody will vote for a wife in Belarus". The 37-year-old translator, in her own words, has recently been engaged just in household duties, and raising her two children.
But this is precisely what became the strength of Tsikhanouskaya. In the election campaign, she is an ordinary Belarusian woman who, instead of her husband, decided to make profound changes in the country. But she took the children abroad.
In social networks, she is already portrayed as Joan of Arc. She demands freedom for her husband and other political prisoners. "I don't want power, I want justice."
Tsikhanouskaya intends to limit the presidential term by way of a referendum in order to then hold a fair presidential election. She is fighting not alone, but in one team with Veranika Tsapkala, the wife of candidate Valer Tsapkala, who fled to Moscow; and Maryja Kalesnikava from the team of Viktar Babaryka, who is also in prison. The symbols of the women - the fist, the heart and the V as a symbol of victory - can now be seen everywhere.
So far, Lukashenka has little to oppose to this emotional election campaign.
- Later, Lukashenka ordered the arrest of 33 Russian "militants", 14 of whom, according to media reports, are members of the Russian PMC "Wagner". They allegedly transferred to an African country. In total, according to the Belarusian leadership, about 200 mercenaries arrived in the country in order to "destabilize" the situation in the country during the election campaign.
However, the people think that this is just another large-scale theatrical show.