Is Lukashenka's Rating Already Below 3%?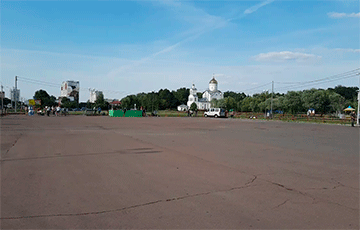 No one came to the picket of the dictator in Homel.
There was a rally in support of Lukashenka in Homel. Nobody came to the picket.
"The picket for the 3% one in Homel. Although, judging by the video, maybe he's already 1%," - the "Basta!" telegram channel writes.
Download and install the Telegram messenger on your smartphone or computer, subscribe ("Join" button) to the Basta channel and create the history of free Belarus.