Zhirinovsky Again Urged Lukashenka To Withdraw From Elections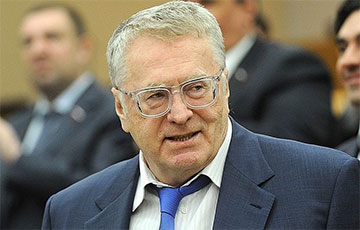 The dictator must put up with the defeat.
LDPR leader Vladimir Zhirinovsky urged Belarusian dictator Aliaksandr Lukashenka to release the arrested candidates or withdraw from the elections.
"It's better for him to withdraw from the elections preventively, as he sees that citizens do not want another re-election. Or let him release all those arrested presidential candidates, register them, and they go to the elections on August 9. And the country will choose another president. And he'll put up with defeat. It would calm down all the residents of Belarus, although we don't know the real program of the other candidates," - Zhirinovsky said to RIA Novosti.