Alena Talstaya: Belarusian People Won't Be Same Anymore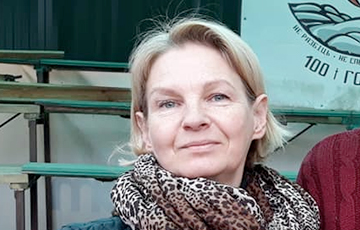 People are hanging white-red-white flags in apartment windows.
Neither the Belarusian people, nor the regime of current ruler Lukashenka will be the same after the elections. Activist and co-chairman of the Razam solidarity movement, Alena Talstaya, said this in response to the question of the APnews correspondent.
"Now there is such a situation in Belarus when people are hanging white-red-white flags in the windows of their apartments and cranes are driving up to remove these flags. Who are they interfering with? This is private property. We can see how much Belarusian national symbols bother Lukashenka. It is clear that this is the moment, after which neither the Belarusian people nor the Lukashenka's regime will be the same," - Talstaya said.