Angelica Agurbash Records Cover Version Of Her Song Dedicated To 'Chaser' Coat-Of-Arms
10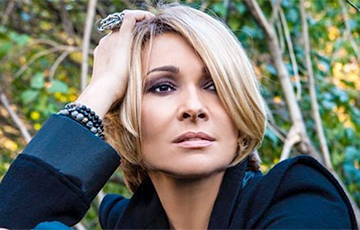 The song "In Pursuit" was first performed in 1991.
Singer Angelica Agurbash has recorded a cover version of her own song "In Pursuit" which she sang 30 years ago. The song, composed by Vasil Rainchyk to the lyrics of poet Leanid Pranchak, was dedicated to the "Chaser" Coat-Of-Arms, tut.by writes.
This is how the song sounded back in 1991.
Earlier, on August 3, honoured artist of Belarus Angelica Agurbash supported presidential candidate Sviatlana Tsikhanouskaya on her Instagram account.