Linas Linkevičius: Everything Will Depend On Belarusians Themselves
6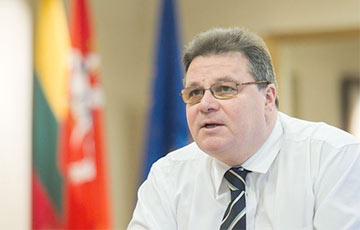 Lithuania is closely watching the situation in Belarus.
Lithuanian Foreign Minister Linas Linkevičius said that the day of the presidential election in Belarus is not as important as the first day after this election, writes Delfi.
"The day after the election is the most important. I would not make any predictions that something special could happen on the actual voting day. (...) The first day after the election, when the results are announced, is very important. Then the reaction of the authorities and the opposition to these results is crucial. Then it will be clear how ripe the society is for this turn, changes, what is stronger: fear or impossibility to continue living in the current conditions. This will already depend on the inhabitants of Belarus themselves and indeed only they can decide for themselves," Linas Linkevičius said on Thursday to the news radio station Ziniu radijas.
He also thinks that the presidential election in Belarus is held non-transparently, without observing international legal norms. Potential rivals of Lukashenka were not admitted to the election, and international observers were not admitted.
Lithuania, the minister noted, is closely monitoring the situation in the neighboring country, receives information from both the authorities and representatives of the opposition.