Photo Fact: 0,3% As They Are
14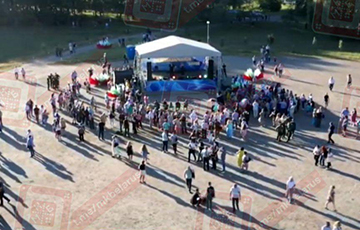 It is enough to compare two pictures.
Presidential candidate of Belarus Sviatlana Tsikhanouskaya and representatives of the United Headquarters Veranika Tsapkala and Maryja Kalesnikava called on the Minskers to come to the Kiyeuski Public Garden at 7 p.m. yesterday.
At that time, the pro-governmental event "Railwayman's Day" was taking place in the Bangalore Square.
In order to understand the situation in Belarus, it is enough to compare the pictures taken at both events.