Incredible Queue Formed Near School #178 In Minsk
4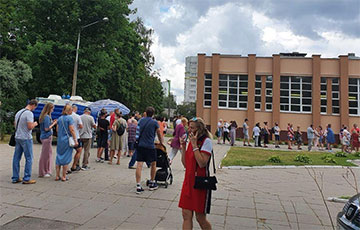 Photo fact.
A huge queue has formed near the Minsk school #178, where the voting station #23 is located, the "Basta!" Telegram channel reports.
Yarmoshyna has "drawn up" 41,7% of turnout at early voting, with empty voting stations.
See the huge queues that have lined up to the voting stations now in Belarus.
This is the best proof that large-scale falsifications have already taken place in this election.
Do not let them steal our votes, defend our choice!