People In Liabiazhy Microdistrict Queue For 3 Hours To Vote
2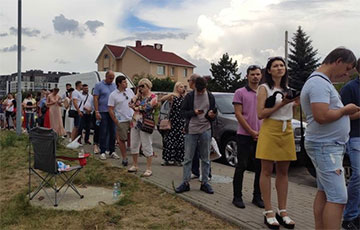 Something incredible is going on at the voting stations.
In the Liabiazhy microdistrict in Minsk, voters have queued for three hours just to vote, Radio Svaboda reports.
Yarmoshyna has "drawn up" 41,7% of turnout at early voting, with empty voting stations.
See the huge queues that have lined up to the voting stations now in Belarus.
This is the best proof that large-scale falsifications have already taken place in this election.
Do not let them steal our votes, defend our choice!