Does 'Cockroach' Really Plan To Deceive All These People?
2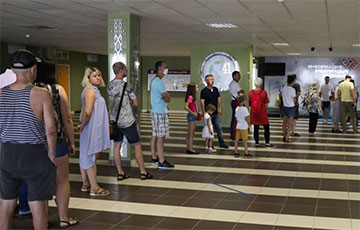 This is just ridiculous.
Unbelievable queues have formed today to the voting stations all over Belarus..
"More queues! Does Lukashenka really plan to deceive all these people? This is just ridiculous!" writes nexta_live Telegram channel.
Yarmoshyna has "drawn up" 41,7% of turnout at early voting, with empty voting stations.
See the huge queues that have lined up to the voting stations now in Belarus.
This is the best proof that large-scale falsifications have already taken place in this election.
Do not let them steal our votes, defend our choice!