Estonian President To Belarusian Authorities: The Hague Is Not That Far Away
24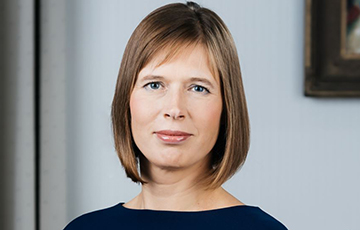 Kersti Kaljulaid warned the official Minsk.
Estonian President Kersti Kaljulaid warned the Belarusian authorities, which use violence to suppress peaceful opposition protests, that they could be prosecuted in the International Criminal Court, rus.err.ee reports.
"It is very important that decision-makers in Minsk understand that the Hague is not really that far away," Kaljulaid said, saying that those responsible for the violence against the Belarusian opposition should be punished as soon as possible.
The Hague is home to the International Criminal Court, which is in charge of bringing to justice those responsible for genocide, crimes against humanity, and military aggression.
Kaljulaid emphasized the role of the Baltic States and Poland in raising the issue of Belarus in the European Union, but noted that the fate of Belarus should be decided by its people.
"The Belarusian people must cope with this on their own. Intervention from the outside is impossible and inexpedient. And this applies to both the East and the West," the Estonian President said.