97%, It's Time to Demonstrate Strength!
13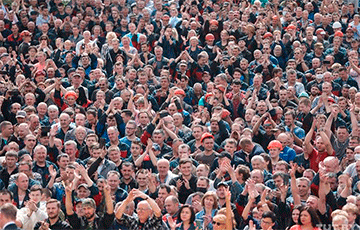 It's time to stop the machines.
A reader of Basta! telegram channel calls on Belarusians to support a national strike.
- Workers, the older generation, once your silence allowed a cockroach to steal your country and youth from you. Fix it now.
Young people have done their job. They have received bullets, sentences, torture, fines. Now it's your turn to do your job. Stop paying for these bullets, sentences and torture. Stop machines.
We are thanks to all our parents and grandparents who joined the protests, who are on strike and who are resisting. But they need everyone's support. 97%, it's time to demonstrate strength!