Mikalai Statkevich: We Will Make Our Country Free and Worthy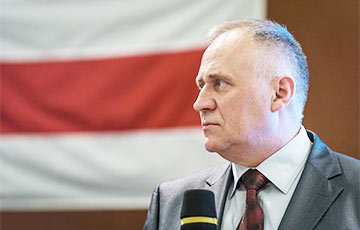 The wife of one of the opposition leaders has published a letter from her husband.
Maryna Adamovich, wife of political prisoner Mikalai Statkevich, published a letter from her husband.
- But the main thing is that I hope that we will make our country free and worthy. Where people can live well in every city and village. Where they will not have to look for work in Minsk or in other countries to feed their families. It is a good and lofty mission. And I never regretted that I have gone all out on it," - the politician, who has been behind bars since late May, wrote in his letter.
We remind that a criminal case under Article 342 was initiated against Mikalai Statkevich.
On August 19 it became known that he was transferred from the pre-trial detention center in Volodarsky street to Zhodzina, and shortly after - that the period of his detention was extended for two more months.