"Stop Feeding the Cockroach": An Action Was Held Near the Building of the Presidential Administration of the Russian Federation
4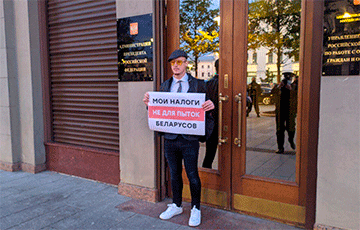 The action was held by "Yabloko" activists.
According to the Russian "Yabloko" party's press service, the party's activists protested against the granting of a Russian loan to Lukashenka. The rally took place near the building of the Presidential Administration of the Russian Federation. Activists held posters - "My taxes are not for torturing Russians," "Stop feeding the cockroach."
After the action, the activists were detained by the Russian police.