Doctors Reported On Terrible Crimes Of Lukashenka's Law Enforcement Officers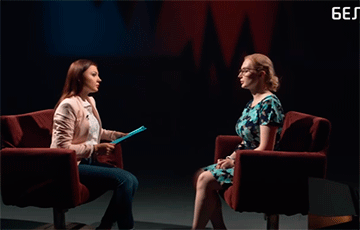 Shocking confessions.
The first to speak out against the violence of the security forces after the elections were medical workers. It was they who were closest to the consequences of the armed dispersal of demonstrations and torture of detained protesters. The doctors' confessions have been shown in the Telling the Truth programme on Belsat.
The day of August 9 started uneasily for medical workers. Signals about expected violence were received long before the main voting day, Alena Khomich, pathologist and medical expert, says:
"We were preparing our medical consultation blocks to save people, because we knew that there would be an unpunished massacre on the part of authorities. We knew very well and were warned that the order had been given to shoot to kill, to beat, to capture".
Medic Alena Khomich, together with her colleagues, rendered volunteer assistance to the victims in the field, so that they would not ask for help officially and thus would not fall into the sight of the law enforcers.
"They were locking themselves in their ambulances and were doing miracles. In fact, the surgery on site. To save hands, legs, burned eyes".
The ambulance hospital took the main heat. And the heaviest patients were not from peaceful protests, where they suffered from rubber bullets and light-noise grenades, but people who were beaten and tortured in police stations and temporary detention facilities.
"The paramedics, who worked for years in the intensive care unit and the ambulance, who saw a lot and who are not afraid of being shocked, were describing with trembling hands and tears in their eyes serious injuries and damage to internal organs, numerous leaks under the membranes and into the brain matter, internal bleeding and ruptured organs. Not to mention many men with ruptured rectum - it is clear from what ... Then again, according to the words, I have not encountered those women myself, but it is known that there were serious injuries of both external and internal genital organs," - intensive care physician Katsiaryna Merzhynskas says.
Also, testimonies and thanks to colleagues from the famous Belarusian physician Aliaksandr Mrochak, director of the Republican Scientific and Practical Center "Cardiology", who was demonstrably fired for his civic position, were shown in the Telling the Truth programme.