EU Decisive About Imposing Sanctions Against Lukashenka Regime
7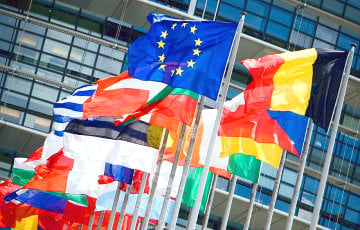 There is a decisive attitude at the highest level.
There is a political will of the EU leadership to impose sanctions against Belarusians, but it is too early to comment on this before a decision is made, said Peter Stano, spokesman for Head of the EU diplomacy Josep Borrell, Interfax reports.
"There is a decisive intention at the highest political level (of the EU) to impose sanctions against those responsible for the unacceptable repression in Belarus. (...) The procedure (elaboration of sanctions - IF) continues. The decision has not yet been taken. Therefore, we do not comment on speculations, allegations, leaks about discussions, work in various divisions of the Council," Borrell's spokesman said on Friday at a briefing in Brussels.
At the same time, Stano confirmed that the sanctions are being prepared in response to the falsification of elections in Belarus, and repression against the civilian population.
Borrell's spokesman disagreed with the journalist's remark that the sanctions were delayed. According to him, "there is no delay, because the dates have never been set." It was supposed to take sanctions as soon as possible, but there is a procedure that must be followed. "The member states should deeply discuss the legal motivation for the proposed solution. There is no delay," Stano explained, assuring that those responsible for the repressions against the Belarusian population will be subjected to sanctions.
When asked to comment on Lukashenka's statement on the closure of Belarus's borders with the EU member states, Stano replied that border management is within the competence of the member states themselves. According to information from Poland and Lithuania, their borders with Belarus are still open, and he has little to say about it, the spokesman added.