European Ambassadors: We Will Bring List Of Political Prisoners To Every Meeting With Belarusian Civil Servants
6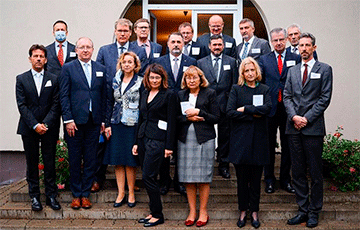 "We express solidarity with all political prisoners in Belarus."
The heads of the diplomatic missions of the EU countries working in Minsk call on the Belarusian authorities to act in accordance with their international obligations and to release all those imprisoned for political reasons over the past few months. The joint statement was published by the EU Delegation to Belarus, tut.by writes.
- We express our solidarity with all political prisoners in Belarus - several dozen men and women, unjustly detained for defending and upholding fundamental freedoms and democracy. From this day on, each of us will bring a copy of the list of political prisoners in Belarus to every meeting with Belarusian civil servants, the ambassadors said.
The diplomats emphasize that peaceful and sustainable resolving of the current crisis can only be the result of a comprehensive national dialogue with full respect for the fundamental rights and freedoms of the people of Belarus, and with full provision of democratic procedures demanded by the people of Belarus.