"Long Live Belarus" and "Walls Will Fall Down" Come From Every Window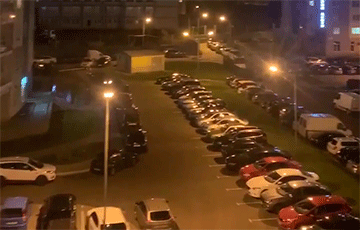 This is how the evening roll-call goes in Minsk.
Telegram channels onliner.by and "Lukashenka's Mustache" published a video of evening roll-calls in Minsk's Malinauka. There was an amazing atmosphere of solidarity and protest!
Meanwhile, in Hrodna, a whole light show was made at one of the houses, Radio Svaboda reports.