Residents of the Lebiazhy Microdistrict Honored the Memory of Aliaksandr Tarajkouski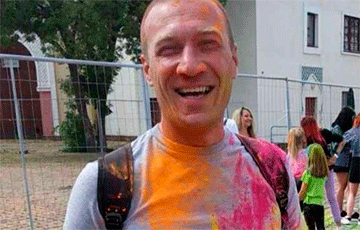 Today is 40 days for the Hero of Belarus.
Residents of the Lebiazhy microdistrict honored the memory of the Hero of Belarus Aliaksandr Tarajkouski. This was reported by the "Basta!" Telegram channel.
On August 10, during a peaceful protest in Minsk, Aliaksandr found himself near the Pushkinskaja metro station; he was walking to his father. After he left the house, Aliaksandr's wife could not find him for two days. By the end of the second day, the investigator contacted the father of the deceased and reported Aliaksandr's death. Aliaksandr died on Prytyckaha Street in Minsk, presumably due to a shot.