The Decision on Sanctions Against Lukashenka's Regime Will Be Made by the Heads of the EU Countries
16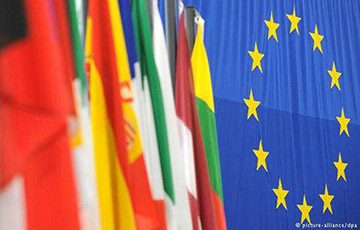 The summit will take place on 24 September.
At a meeting on Monday, the foreign ministers of the EU countries failed to decide on sanctions against representatives of Aliaksandr Lukashenka's regime.
According to European Pravda, this was stated by EU High Representative Josep Borrell after the EU Council meeting.
"The issue of sanctions was considered today at the ministerial meeting. The approval of sanctions did not happen, because this decision requires unanimity, which was not achieved," he said. Borrell added that the issue of sanctions will be considered at the EU summit.
Earlier, Radio Svoboda correspondent Rikard Jozwiak wrote on Twitter about the lack of progress on the sanctions.
"EU foreign affairs ministerial over. No white smoke on Belarus sanctions. Over to you EU leaders... EUCO discussion on Thursday can be long..." - he wrote.
At the end of the week, a summit of EU leaders will take place, at which a political decision on Belarusian sanctions can be made, but it must still go through the procedure of approval and obtaining unanimous consent of all countries.
As previously reported, the announced EU sanctions against officials of Lukashenka's regime are blocking Cyprus - in exchange for requiring the EU to take action against Turkey in connection with its drilling activities in the Eastern Mediterranean.
Earlier, the Cypriot Foreign Minister promised not to block sanctions against Belarus.