How Minsk Residents Supported the March of Justice From the Windows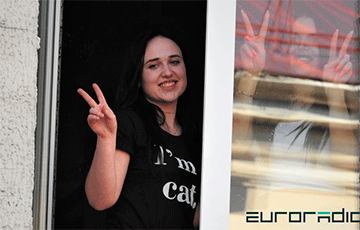 "Window revolution."
On September 20, the Marches of Justice were held in Belarusian cities. The journalists estimate the number of those present at 100 thousand, Euroradio reports.
The protesters from Minsk took a walk along Pobediteley Avenue and then returned to the capital center. Many people supported the marchers by going out onto balconies and looking out of their apartments' windows. The column greeted them with a joyful chant: "Da-lu-chaj-sia!" ("Join!"). In response, people played music, waved, and unfurled flags.
But there were also those who watched the column of protesters without joy (and these were not only the security forces). When people were moving along Romanauskaja Slabada Street, someone tried to pour water over the protesters from the window. However, this only amused the participants of the march.