Vaukavysk Residents Drove Karajeu's Fascists off the Street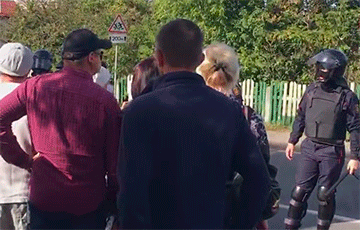 This is how the townspeople defended their right to peaceful protests.
A splendid March of Justice took place in Minsk and the cities of Belarus today.
This is how Vaukavysk residents defended today their right to peacefully protest on the streets of their native city, according to the telegram channel nexta_tv.