Jan Hryb: I Go Out Because I Want Belarus to Become a European Country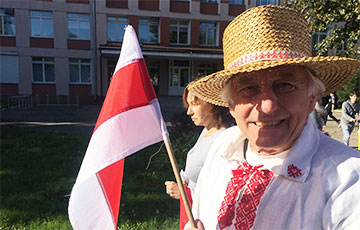 The 85-year-old poet regularly protests.
Legendary activist Jan Hryb, who escaped from a police van on Freedom Day in 2017, takes part in the March of Justice. He is 85 years old.
"I go out because I want Belarus to become a European country," nn.by quotes Yan Hryb.