MSLU Students Came Out to ProtestT
2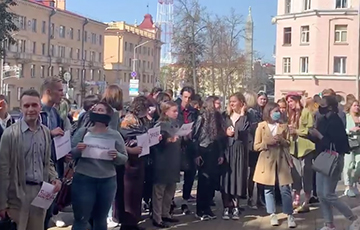 Video fact.
Today is the 45th day of the Belarusian Revolution: rallies demanding a change of power are held in different cities of the country.
Students of Minsk State Linguistic University (MGLU) have also come out to protest in order to support their colleagues' video message and express solidarity with those detained at the rallies.
The video of the protest was published by the "Basta!" telegram channel.