Belarusian Protest On 45th Day Of Revolution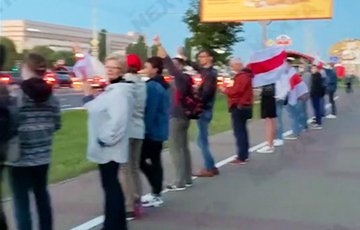 A selection of video and photo from the evening protests.
Yesterday was the 45th day of the revolution in Belarus. Districts and yards of different cities of the country went out to traditional protests.
The protest campaigns were held in different formats: people lined up in chains of solidarity with national symbols, gathered together in the yards and drank tea, sang songs and danced.
The Nexta telegram channel has published a selection of videos and photos from the evening protests.