Alena Liauchenka: 99 Percent Of Athletes Want Changes
6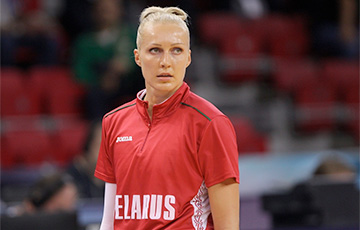 Everyone must come to a decision on their own position.
Belarusian basketball player Alena Liauchenka and athlete Andrej Krauchanka discussed on the air of Euroradio the reasons why many athletes cannot speak about what is happening in the country.
- There is mainly financial pressure. They will take away this, they will take away that. Someone has an installment plan; someone lives in a hostel. Can you imagine what level they have, - says Andrej Krauchanka.
Alena Liauchenka believes that Belarusian athletes are not appreciated for the result:
- Scholarships, they say, are simply given to us. The question arises: why are there athletes in the country? Why do we sacrifice our time, play in other countries, play for our country? We are then blackmailed with this money.
We are not putting pressure on anyone. Every person has moral principles: what you can sleep with and what you can't. Everyone must come to a decision himself. There are athletes who are silent, and there are those who are afraid of financial consequences, but everyone understands everything. 99 percent of athletes want changes. But this pressure...