The Mother Of The 16-year-old Teenager Who Was Tortured By Lukashenka's Punishers Died
89
24.09.2020, 22:07

123,122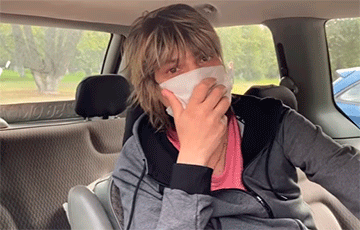 Nine children became orphans.
Today, Cimur Mickevich's mother Tacciana, who's son was brutally tortured by Lukashenka's punishers, died. Nine children became orphans, seven of them are minors.
"Tacciana was seriously crippled by the history of violence that her son experienced, the history of his persecution," Natalla Vasilevich said on Facebook.
Recall that Cimur was detained on August 12 in the Kamennaja Horka area, and on August 13 he was brought to the 3rd children's hospital in Minsk from the Partyzanski district police department with many terrible diagnoses: traumatic brain injury, concussion, an open fracture of the zygomatic-orbital complex, convulsive syndrome, paraorbital right hematoma, multiple bruises of soft tissues and extremities, traumatic erosions of the cornea of both eyes. Later, Cimur's family said that the security forces squeezed out the guy's eyes with a stick and tortured him in other ways.
On September 3, the teenager was detained and taken for interrogation under Art. 293 of the Criminal Code (riots). Investigators said that the teenager allegedly took an active part in the riots and was involved in an armed attack on a MAZ truck driver. After interrogation, he ended up in the 2nd hospital.