More Than Half Million People Watched Video About How AI Pulls Masks Off Law Enforcement Officials
72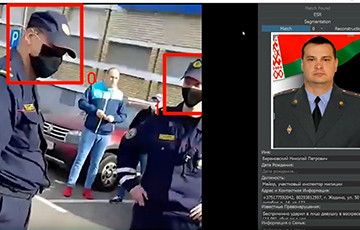 The appeal of the IT-specialist to Lukashenka's chasteners is gaining popularity on Youtube.
Belarusian artist and game developer Andrei Maksimau showed a video of how artificial intellect (AI) identifies law enforcers in photos and "pulls off their masks".
He demonstrated a tool that allows to find personal data of a riot police officer by his eyes and even restore the face in the original photo. With this video, Andrei calls on law enforcement officials to refuse fulfil orders to disperse the protesters.
The video was published yesterday on his Youtube channel. In the morning of September 25, the video gathered over 515 thousand views.