Minsk Residents Told About March Of 97% On Sunday
2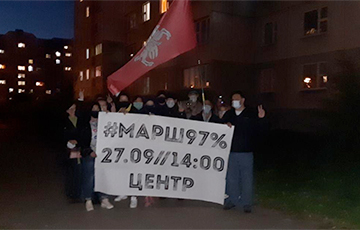 The campaign was held in the micro-district of Mikhalova.
Last night rallies against the illegal usurpation of the power by Lukashenka took place all over the country.
The neighbors of Minsk micro-district Mikhalova were told about the March of 97% on Sunday, the "Basta!" telegram channel writes.
The March of 97% will take place already this Sunday, September 27, at 14:00 in the center of your city.