Head of NATO Military Committee Marshal Peach Spoke On Belarus
9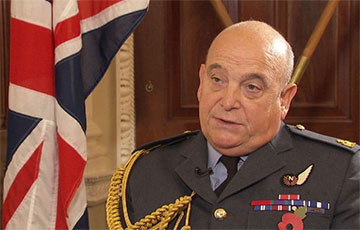 Marshal made a statement during his visit to Lithuania.
Chairman of the North Atlantic Alliance Military Committee, British Air Force Marshal Stuart William Peach spoke on Belarus, dw.com reports.
During his visit to Lithuania, he expressed concern about the situation in Belarus and announced the need to continue monitoring the Belarusian-Russian military exercises "Slavic Brotherhood".
He stressed that NATO did not pose a threat to Belarus and its citizens.
Peach also raised the protest issue in the republic and the brutality of the security forces against peaceful actions.
Marshall recalled that Alliance Secretary-General Jens Stoltenberg "called on the Belarusian authorities to respect freedom of speech and the right to protest".