Tagesspiegel: Even Putin Would Prefer To Get Rid Of Lukashenka
27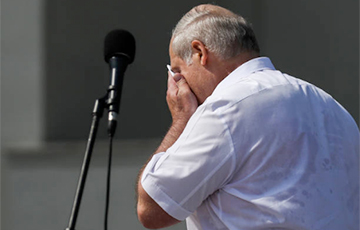 The usurper has completely lost his sense of reality.
"Lukashenka took the office as a crime boss. This performance shows that he himself no longer believes his own lies," says Frank Gerold, a journalist for the German edition of Der Tagesspiegel (translated by inopressa.ru).
"Aliaksandr Lukashenka swore himself in and took office in a narrow circle of people loyal to him. Without the usual publicity, without fuss. (...) The scene was cordoned off by heavily armed people," the author of the article reports.
"The hermetically closed event evoked associations with the initiation into the "family" of a new godfather of the mafia," the newspaper notes. - (...) And it also showed that Lukashenka himself no longer believes his own lies that he was elected president by 80% of the Belarusian voters".
"Lukashenka has lost all legitimate grounds to proclaim himself as the head of Belarus. (...) He falsified the results of the vote, which is doubted, at least officially, only by Russian President Vladimir Putin. But even he would prefer to get rid of Lukashenka," the article says.
"If anyone needed one last proof that the autocrat was losing all understanding of reality, then his inauguration clearly showed this," concludes Der Tagesspiegel.