Andrey Makarevich: Lukashenka Dug His Own Grave
58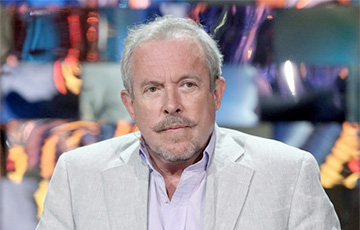 The dictator will no longer be able to "leave with dignity."
A longtime friend of the free-thinking people of Belarus, Russian musician Andrey Makarevich spoke about the protests and secret "inauguration" of Lukashenka.
"If Lukashenka sincerely believes that hundreds of thousands of his fellow citizens who go out into the streets every day are all drug addicts sponsored by the State Department, then he needs to see a doctor," Andrej Makarevich says on Echo of Moscow. - If he pretends, then he needs to be in the dock. There is no third option here.
I have a lot of friends in Belarus, where wonderful people live. They behave very nicely, I must say, in this situation.
... I will now say a terrible, cynical thing, but, in my opinion, either Lukashenka himself or his comrades pleasing him, they dug their own grave ...
… When I heard about this (about the secret inauguration - S.), I realized that I had no words to comment on it. This is beyond anything that can be simple. Or a person does not understand what an inauguration is in general, because it is, first of all, a solemn public event.
I don't know how this can be done behind closed doors - who needs it like that? To whom does he prove what? Generally, it's funny, but it's also tragic. I pray that all this will end well, without bloodshed and that common sense will win, that it will work on each side, although there is not much faith in this. Thank God we did not bring any troops there.
Well, all right, they borrowed money, although who will return it? Surprisingly, everything repeats itself with Ukrainian history. Then I thought: well, damn it, why doesn't our president make an original, unexpected, and far-sighted political move? When it is already clear: well, what kind of Yanukovych is there?
... Lukashenka, one way or another, must leave. It is now very difficult for him to find a beautiful way out of this story. He messed things up so much that he will still remain a laughing stock. And yet, you can leave with dignity without clinging to the secret "inauguration." But I would like him to somehow figure it out after all.
If we have such a reserve here for former presidents (about how to give Lukashenka shelter in Russia - S.); I don't know, maybe this is the tradition, I don't really care, I'm not a bloodthirsty person in that sense. Where he will live there, I'm not very interested. This does not show our country from a good side once again.
But so many times in recent years, we have were shown from an ugly side that it wouldn't make any difference...