Doctors of the Minsk Emergency Hospital Came Out in Defense of the Resuscitator
5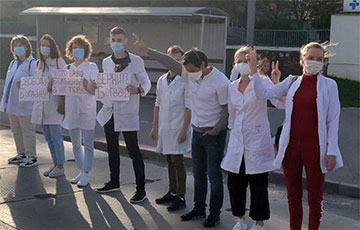 They demand the release of Bahdan Shylnikouski.
Ambulance hospital doctors in Minsk took part in an action of solidarity. This was reported by the Radio Svaboda telegram channel.
Today tut.by learned that they again detained the resuscitator Bahdan Shylnikouski, who was taken to the intensive care unit from the detention center on Akrestsina Street in August.