Profit of Belarusian Industry Fell 64.1%
7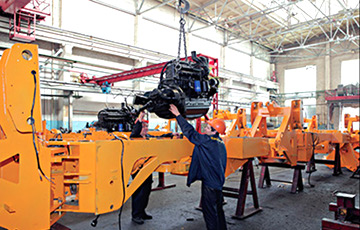 Debts of enterprises on credits and loans since the beginning of the year have grown by 12.5%.
Belarusian industrial enterprises in January-July received 1.73 billion rubles in net profit. It decreased in comparison with the same period last year by 64.1%. In July, the industry's net profit was only about 30 million rubles, according to Belstat data.
The industry proceeds in July amounted to 10.5 billion rubles. In general, in seven months, it decreased by 3.9% compared to the same period last year and amounted to 67.65 billion rubles. The cost of goods sold decreased by 5.5% to 52.6 billion rubles.
Sales profit increased by only 2.4% to 6.27 billion rubles.
The return on sales for seven months was 9.3%. It increased by 0.1 p.p. in comparison with half a year and by 0.6 p.p. compared to January-July 2019.
The number of unprofitable enterprises in July increased by 16. In total, 357 organizations had losses for seven months, which is 22.7% more than a year ago.
Their aggregate net loss grew 6.1 times to RUB 1.67 billion. One organization accounted for 4.69 million rubles of net loss or five times more than a year ago.
Since the beginning of the year, debts of enterprises on loans and borrowings have grown by 12.5% to 49.26 billion rubles, and overdue debt has decreased by 29% to 1.44 billion.