Sviatlana Aleksievich Will Receive the Highest Cultural Award in Denmark
4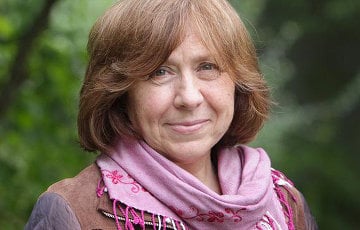 The Sonning Awards are presented every two years.
The Sonning 2021 Prize will be awarded to the Nobel Prize winner in Literature, Belarusian writer Sviatlana Aleksievich, Radio Svaboda reports.
"We look forward to welcoming Sviatlana Aleksievich and celebrating her work and contribution to European culture," said Henrik Wegener, Rector of Copenhagen University, who is presenting the award.
"Her efforts towards the people of Belarus after the presidential elections in August are an obvious continuation of her life's work, which requires even greater recognition of her courage."
The Sonning Prize is Denmark's highest cultural award, awarded every two years for outstanding contributions to European culture.
The prize, named after the Danish writer Carl Johan Sonning (1879-1937), was first awarded in 1950 to Winston Churchill.
Other previous winners include Niels Bohr, Laurence Olivier, Ingmar Bergman, Vaclav Havel, Jorn Utzon, and Lars von Trier.