BSU Students Singing 'Bring Down Prison Walls'
2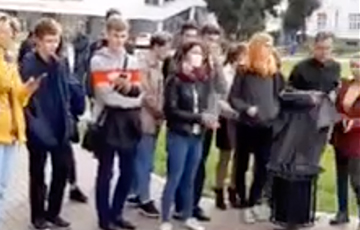 A video fact.
Today Belarusian students are massively holding protest actions. Almost all the capital's universities took part in "sit-ins", BSEU students held the traditional march.
BSU students sang one of the anthems of the revolution - the song 'Bring Down Prison Walls'.
The video was published by the studentyBY Telegram channel.