Identification Of Chasteners Continues: There Is New List
11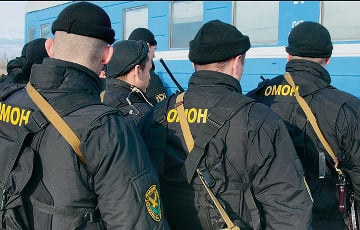 It will simplify the trials of them in the future.
The ByPol, an initiative of former law enforcement officers, has posted a list of riot policemen from the Main Department of Minsk city executive committee. It includes 559 names of law enforcement officers along with their positions, from commanders to drivers, Belsat reports.
"The skeleton staff has been preserved. So, what should Balaba be told to stop giving orders to his subordinates, who, in turn, commit crimes? Well, what should he be told? You think such people as Balaba... There are not many of them, but enough to staff the riot police", - UCP Chairman Mikalai Kazlou says.
Each name on the list includes his identification number. The soldier in the screenshot is from Minsk and is a member of the first company, second platoon. The platoons consist of 10-20 people. So if you can't identify the perpetrator, you can recognize an accomplice or a witness who will be criminally liable if he doesn't report the crime.
This will simplify trials against them in the future, but will it motivate the riot police to leave now?
Residents of the capital have expressed their opinions:
"It can''t stop them anymore, because they've done too many bad things."
"If they have brains and can figure out where this is all going to lead them, of course it should stop them."
"They're protected."
"As it goes, it will go. Nothing much will change. Wait for spring, spring!"
"I think it should be done, but whether or not it will make any sense in this situation is unknown."
Some Minskers expressed the opinion that personal data should not be disseminated.
"But we have a different situation, and we can't approach it from the perspective of a legal state. Because our law enforcement agencies have turned into punitive ones," - Mikalai Kazlou is sure.
Another new form of identifying law enforcement officers today is the BlackMap.org website. This is a chart with the names, addresses and numbers of Interior Ministry employees. There are even contacts and place of work of relatives, car numbers and passport data of some of them.