Residents Of Velazavod - To Usurper: Coward Doesn't Play Hockey!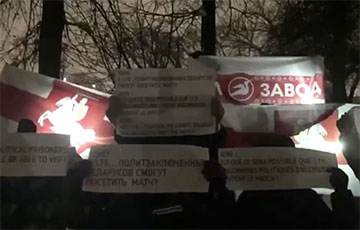 Minsk residents has held a defiant event.
Residents of Minsk Velazavod have demonstrated Belarusian realities to the song "The Coward Doesn't Play Hockey."
Velazavod residents also appealed to the president of the International Ice Hockey Federation Rene Fasel:
"Rene, can you arrange watching matches for our 178 political prisoners: the brave and true Belarusians?"
The video was published by the Charter-97% telegram channel.