Fasel Admitted That the World Ice Hockey Championship in Belarus Is Almost Impossible
30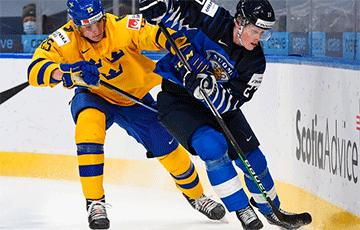 Work has already begun on Plan B.
President of the International Ice Hockey Federation (IIHF) Rene Fasel admitted in an interview with Sportschau that Belarus has almost no chance of hosting the World Cup in 2021.
To begin with, Rene Fasel explained the essence of his photographs with Lukashenka and Dzmitry Baskau.
"My joint photos with Lukashenka were misinterpreted. The discussion went in a completely different vein - I did not come to drink vodka with him. Our goal was to find a solution to the issue," Fasel said.
In turn, IIHF Secretary General Horst Lichtner added that they were guaranteed that the photos did not get into the press.
As for the photos with Dzmitry Baskau, then, according to Fasel, the chairman of the Belarusian Ice Hockey Federation asked him for a joint photo.
"I had no idea that he would post them in the public domain. In such situations, you understand that you are being manipulated," said Fasel.
Then the head of the IIHF spoke about the content of the conversation with Lukashenka.
"We did not put forward any demands, but only offered various solutions to the current situation. Most of them were accepted. We also touched upon organizational issues. In the end, we go to a country where hundreds of thousands of people take to the streets, so you need to have security guarantees. Make sure the arena is not under siege. Players, fans, journalists must be safe.
In addition, it should be understood that Belarus has a slightly different attitude towards coronavirus. But we were assured that world standards would be observed during the tournament.
Finally, we touched on political issues. We learned from the opposition that there are 165 political prisoners in the country. We addressed this question to Lukashenka.
After that, we moved on to the topic of the constitution and elections. But, understand, as IIHF, we cannot put forward political demands, so we just argued as constructively as possible.
We flew in to do something good. What should we regret? We could have just written, but, instead, we came and said: "Aliaksandr, we have a problem." We're just a sports organization trying to get the job done," Fasel said.
Now Rene Fasel estimates the chances of holding the World Championship in Minsk as extremely low.
"It will be very, very difficult to do it. A miracle must happen. Of course, we will not make such a decision on emotions. I need to get some rest now. Horst will analyze Plan B," Fasel said.