Four Minsk Districts Hold Rallies in 20-Degree Frost
4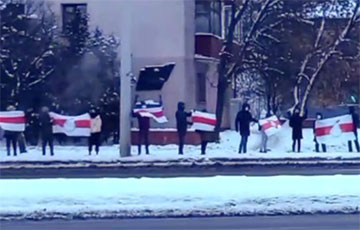 The protests will continue in any weather - until victory.
In the Minsk districts of Hrushauka, Rozachka, Kharkauskaya, and Tuchynka, the morning does not start with coffee, reports the Basta! Telegram channel.
Even in a 20-degree frost, Minsk residents go out to prove that they will continue going out until the dictator leaves.