Iconic Belarusian Translator Detained in a Criminal Case
6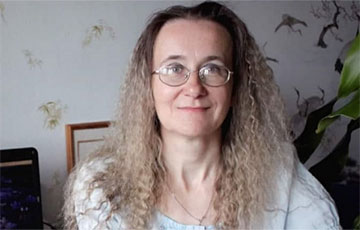 Volha Kalatskaya translated "Gladiator" and "Shrek" into Belarusian.
Translator and teacher Volha Kalatskaya was detained yesterday, January 15. She managed to inform on her Facebook page that she was detained and taken "for a conversation" to the Frunzenskaje police department of Minsk.
Today, January 16, Volha's lawyer was informed that she was detained by the Investigative Committee in the framework of a criminal case under the article "Organization and preparation of actions that grossly violate public order or active participation in them." Her lawyer was informed about this today at the Frunzenskaje ROVD. But it is not yet known what part of this article is incriminated to her and what kind of status Kalatskaya has. Today she was taken to the investigation. Volha Kalatskaya lives with her 89-year-old mother, who needs care.
The Belarusian Association of Journalists announced this in their Telegram channel.
Volha Kalatskaya was born in Minsk. She graduated from the Minsk Institute of Foreign Languages. She taught English and translation at the Linguistic University (1993-2001), as well as literary translation at the Department of Philosophy and Literature of the Belarusian Collegium (1999-2008).
She translated into Belarusian the works of Virginia Wolfe, Tennessee Williams, William Golding, Paul Auster, Tony Parsons, Arthur Golden, and others. The translations were published in the magazines "Krynitsa," "Dzeyaslou," and ARCHE.
She also (together with Ilona Urabnovich and Zmitser Sauka) translated films and cartoons into Belarusian, including "Gladiator," "Shrek," "Shrek-2," and others.