Lukashenka's Regime Deprived of the Right to Host the Ice Hockey World Championship
159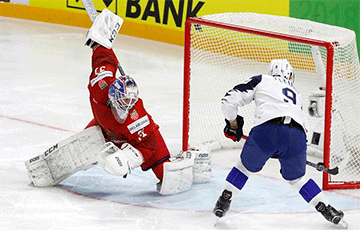 The matches will be transferred from Minsk.
The International Ice Hockey Federation (IIHF) deprived Minsk of the right to host the 2021 Ice Hockey World Championship. This is stated on her website. The reason is security problems.
The championship was to be held from May 21 to June 6 in Minsk and Riga.
Now IIHF will transfer matches from Belarus. Where exactly is unknown, but Latvia may become the only country to host the 2021 World Cup.
"Although the [IIHF] Council believes that the World Cup should not be used for political propaganda by any party, it acknowledged that it would be inappropriate to host the event in Minsk," stressed Rene Fasel, President of the International Ice Hockey Federation.
Earlier, the main sponsors of the championship Skoda and Nivea announced that they would refuse to sponsor it if it is held in Belarus. Thus, they expressed their disagreement with the policy of the usurper Lukashenka and the violation of rights in the country.