Liabiazhy Residents Came Out For Victory March Around Their District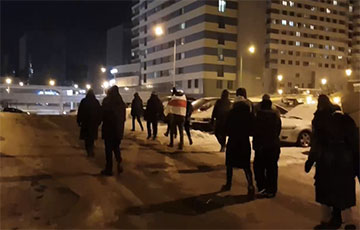 Minsk residents are rejoicing at the cancellation of hockey games with the dictator.
In Minsk, Liabiazhy residents have marched through their district.
They write that they are "grateful to everyone who contributed to the cancellation of the 'bloody' championship."
The video was published by the vybory_smotri telegram channel.